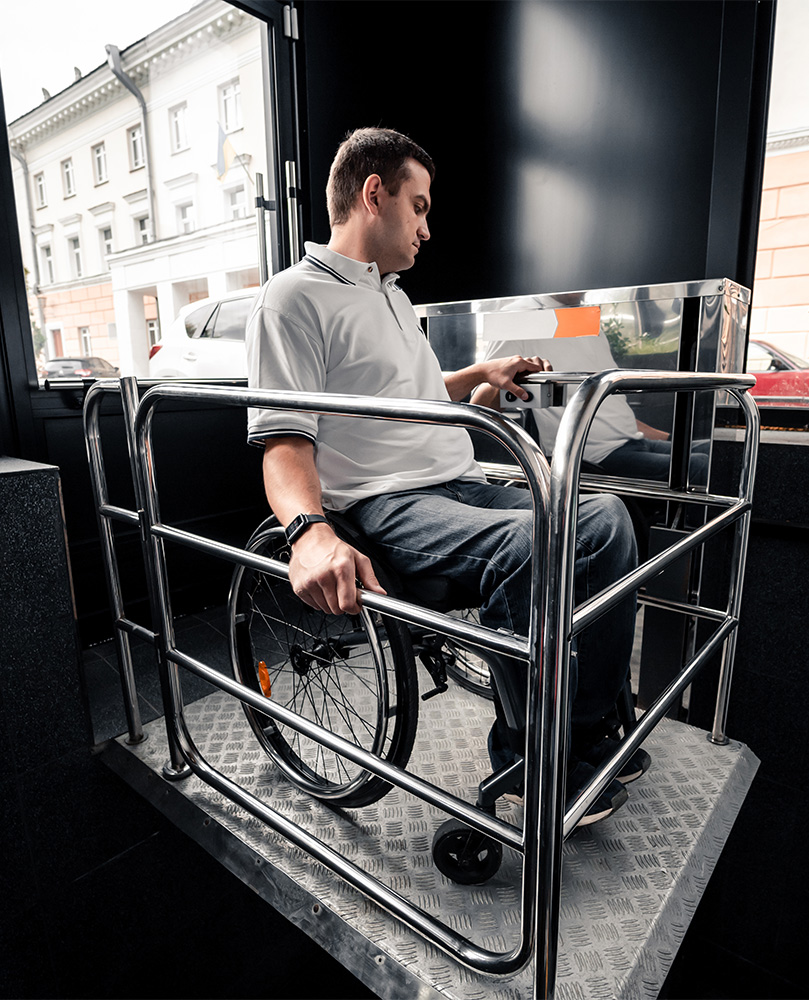 If you're looking for a way to improve the lives of disabled people, then look no further than our Disabled Access lifts. This product or service provides improved access to buildings and public transportation for those with disabilities. Whether it's a wheelchair platform lift or an elevator, Disabled Access can help make life a little bit easier for those with physical limitations.
Byrne Lifts can supply systems to provide autonomy, comfort and access where the option of a conventional lift is not available.
Requiring minimum space, our available systems can be installed both outdoors and indoors, and to walls or floors. Each unit is manufactured individually according to the exact specifications of its destined space, and is delivered and installed quickly and with minimum disruption. Robustly built, each system is rigorously tested for maximum safety and low maintenance demands.
Byrne Lifts is dedicated to providing the best quality mobility solutions for those in need, combining high technology with simple operation and controlled handling.