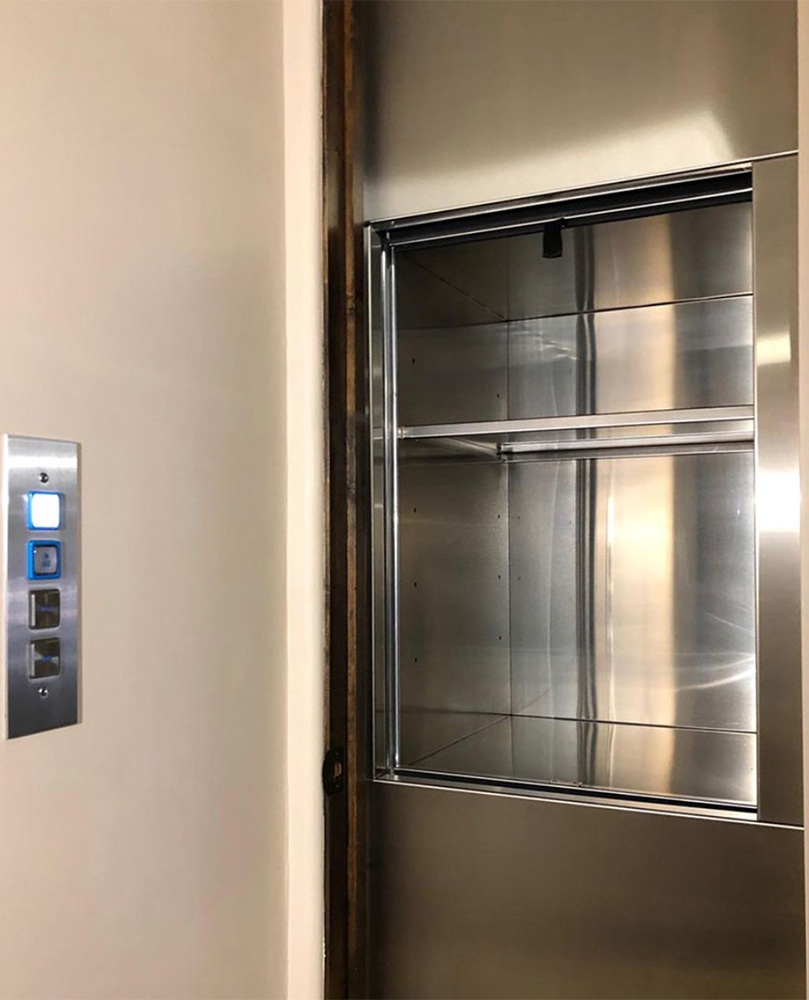 Whether you need to move laundry, food, or other materials, our selection of dumbwaiter lifts will make your life easier. Check out our different models and find the perfect one for your premises today
Our Dumbwaiters are supplied for universal use in restaurants, hotels, hospitals, day-care centres, medical practices and private homes. 
Thanks to a modular construction system we can install lifts in almost any building and for almost any purpose in any size according to your specifications and requests.
We offer five different models for the different fields of application and structural requirements: